New Nissan 2020 Nissan Leaf vs 2020 Toyota Prius in San Antonio TX in San Antonio TX l Near Austin
2020 Nissan Leaf vs 2020 Toyota Prius in San Antonio TX
View Inventory


Vehicle Overview
The Nissan Leaf reminds us all that "you don't need sky to soar." This 100% electric hatchback is ready to hit the sky this year with an all-new, sleeker design, better range, and an elegant interior that can compete with any other vehicle on earth, electric or not. Today we're serving San Antonio Boerne Lackland Air Force Base customers with a rundown of the 2020 Nissan Leaf vs 2020 Toyota Prius. Which one of these electric cars is going to electrify you more? Is it the 2020 Nissan Leaf or the 2020 Toyota Prius?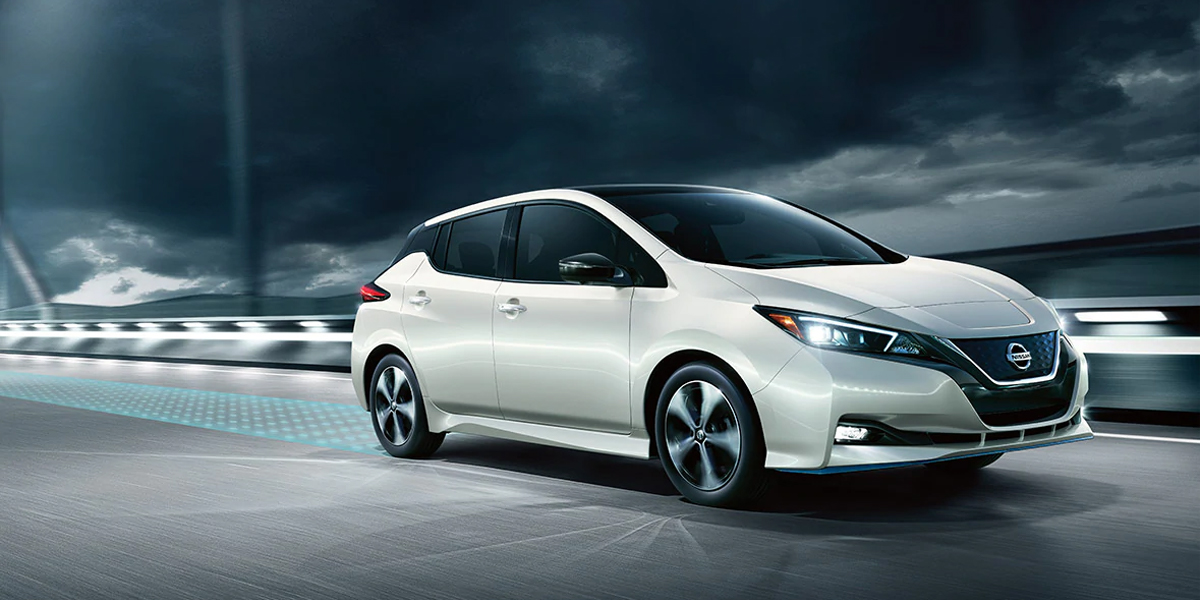 Range – 2020 Nissan Leaf
If you're going to be using any electric vehicle, whether it's a hybrid or full electric like the Leaf, you want to make sure that your range is healthy. For its part, the Leaf completely annihilates the Prius on range. You'll get 123 city and 99 highway miles with your electric motor Leaf. Your standard Prius configuration gets you only 58 city and 53 hybrid miles. That's not even in the same ballpark! Your Leaf is going to give you a substantially longer driving range and do it all in a more convenient way. If you appreciate a powerful drive range and plenty of scenery on the road, the Leaf is a vehicle you can really relax and enjoy riding in.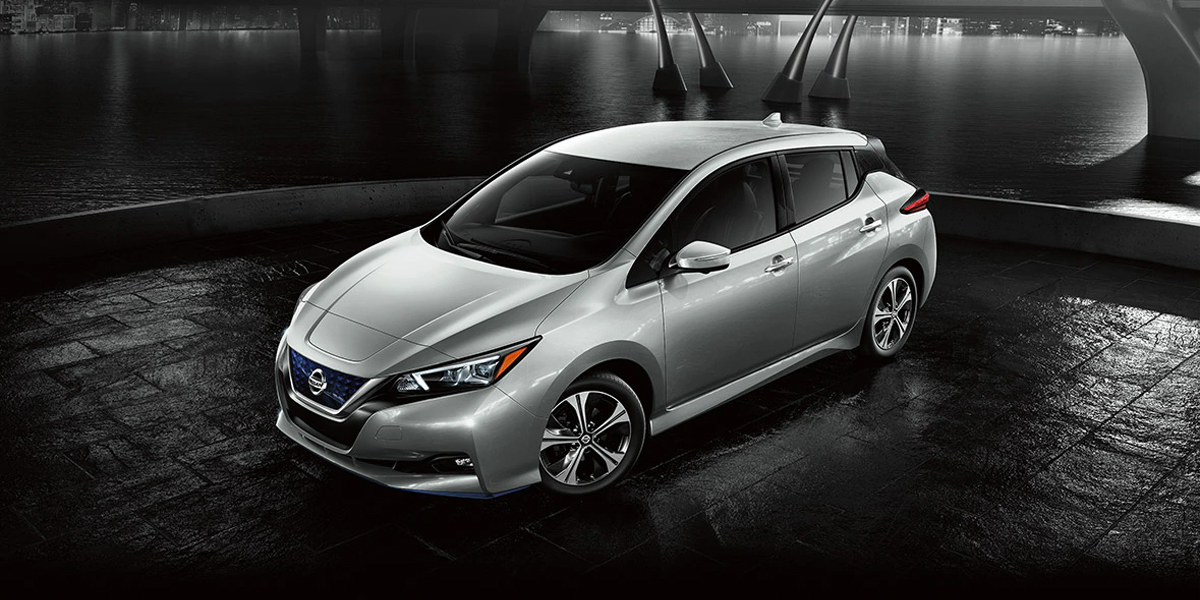 Interior – 2020 Nissan Leaf in San Antonio TX
Stretching out in any vehicle is going to be something that most drivers and passengers demand. You want to be able to feel at home in your car. The Leaf gives you a solid 1.8 inches of additional headroom than the Prius. It even nets you a bit of a gain in the rear legroom department. And why would you want to stretch out in the Leaf instead of the Prius?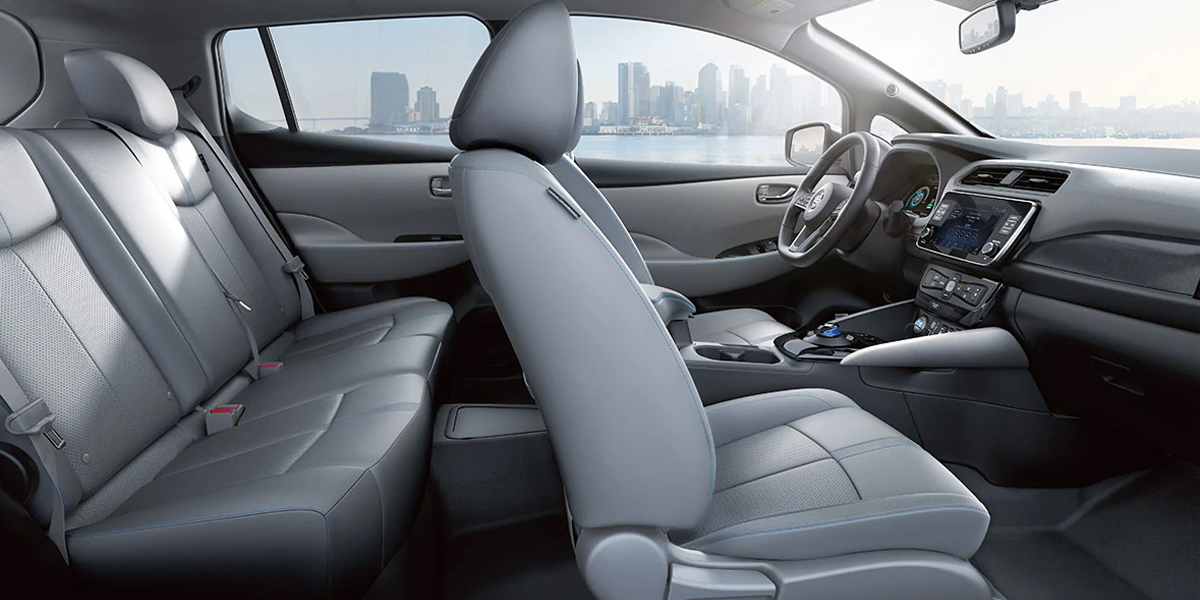 Just take a look at some of its interior features:
8-way power adjustable driver's bucket seat with 2-way adjustable lumbar (Available)
Automatic temperature control
Nissan Intelligent Key with Push Button Start
7″ information display
Bluetooth, Apple CarPlay, Android Auto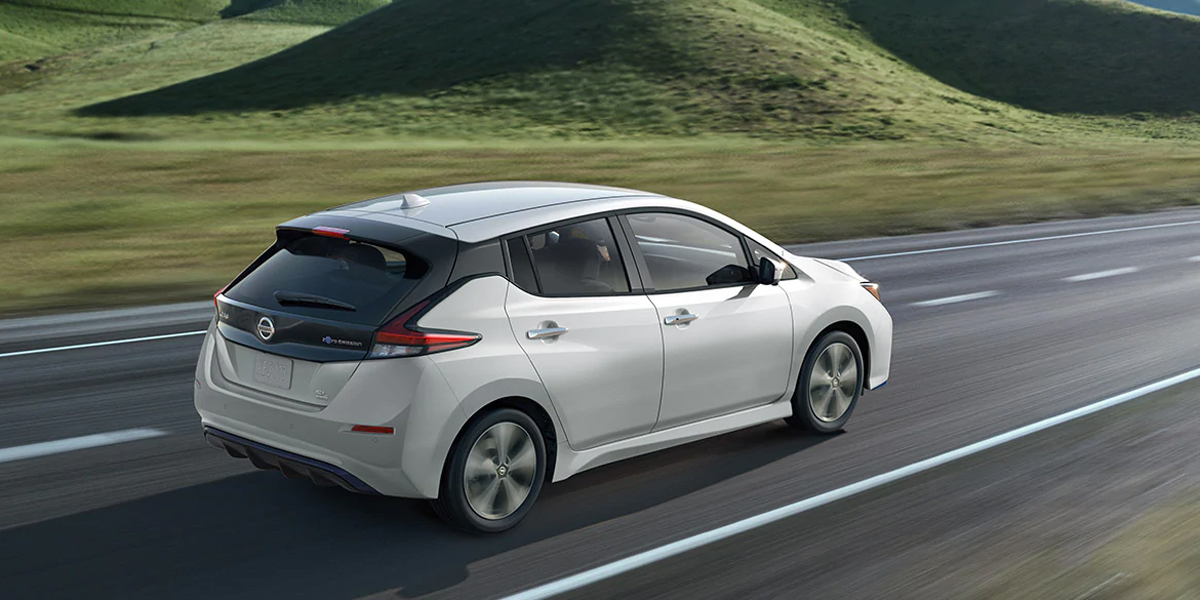 Powertrain – Leaf specs in San Antonio
First things first. If you want a powerful electric vehicle, the 2020 Nissan Leaf is your clear winner here (available from Ancira Nissan today). Your 2020 Toyota Prius only gets 121 horsepower via a relatively weaker 1.8 DOHC 4-cylinder hybrid configuration. The Leave has a PLUS standard electric motor that gives you 214 horsepower, and then its standard motor configuration nets you a robust 147 horsepower. Either way you analyze the engine comparisons, the Leaf wins. To give you an example of what practical application this translates to, consider that the Leaf can go from zero to 60 in a mere 7.4 seconds. Compare that to the Prius's 10.5 seconds. The Leaf is simply more powerful. Each one of these features has bolstered the Leaf's profile for families that have higher standards. If you demand the best and won't settle for anything less, you're going to appreciate everything you get with the Leaf. Its interior is a joy to ride in, drive, and be a part of. Many of the families we show this vehicle to end up taking it home first day. With plenty of room to stretch out and enjoy the scenery, the Leaf itself makes for perfect scenery, and it towers tall above the relatively bland and plain interior of the new Prius.
Winner – Nissan Leaf in San Antonio TX
We hate to gloat here, but we're not being biased when we say that the Leaf is the better vehicle. It really is. If you can afford to make the Leaf a part of your family this year, you'll be greeted with exquisite interior layouts and fabrics, soft touch materials, big time tech for the whole family, and an excellent array of Nissan Intelligent Mobility features that keep your entire family safe. Connectivity and safety are part of Nissan's overall game plan, and you can really see that when you examine how they've changed the Leaf during its short lifetime here. It only gets better from here on out. Drive a Nissan Leaf this year! It really does make the sky the limit.
Contact Us Today – 2020 Nissan Leaf dealer
Thank you for allowing us to keep serving San Antonio Boerne Lackland Air Force Base with information and specials on vehicles just like the 2020 Leaf. We know that this is going to be one electric car you don't want to miss out on. If you're in the hunt for an electric vehicle this year, we highly recommend skipping over the Prius this year and coming to the right team: Nissan. They've really got their formula for electric cars down pat this year, and the Leaf is more competitive than ever as a hatchback in any class in the world right now. Please call Ancira Nissan today if you'd like to test drive the ultra modern, elegantly designed Nissan Leaf!