New Nissan 2020 Nissan Rogue vs 2020 Toyota RAV4 in San Antonio TX for Sale in San Antonio Texas
2020 Nissan Rogue vs 2020 Toyota RAV4 in San Antonio TX
View Inventory


Vehicle Overview
The Nissan Rogue crossover proudly proclaims itself to be "ready when you are." If you've overlooked the Rogue in year's past, it's time to reconsider. Ancira Nissan is here serving San Antonio Boerne Lackland Air Force Base with a full rundown of the 2020 Nissan Rogue vs 2020 Toyota RAV4 debate. We all know the 2020 Toyota RAV4 has made great strides in off-road output this year, but is it enough to eclipse the old-fashioned elegance and ruggedness of the 2020 Nissan Rogue? The folks here at Ancira Nissan are here to answer that question.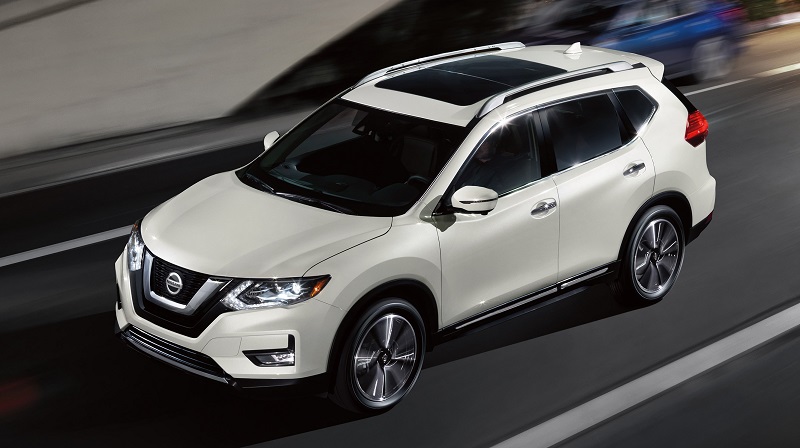 Safety – 2020 Nissan Rogue
The primary strength of the Rogue isn't visible to the human eye. It's something that you carry along with you, something intangible. Your 2020 Nissan Rogue is equipped with something called Nissan Intelligent Mobility, a suite of powerful driver-assist features that guard your family's well-being with every twist and turn of the wheel. The 2020 Toyota RAV4 simply doesn't have this comprehensive type of intelligent mobility. Is it sharp? Sure. It's just not quite as sharp as the Rogue. Some of our favorite Rogue safety features include automatic collision notification, rear cross traffic alert, and blind spot monitoring. Blind Spot Monitoring has become especially important in today's world. Most of the families who shop with us look at safety features before anything else. And that can be tough to do if you shop from a dealership that doesn't know its stuff. Luckily, when you shop with us, you're going with the pros! Our team is well-versed in Nissan Intelligent Mobility and can spell out features for you and even demonstrate them during a test drive. Just ask.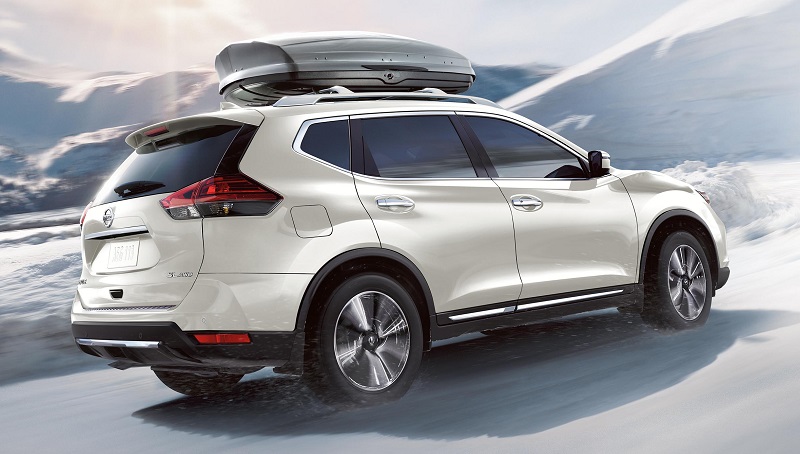 Interior – 2020 Nissan Rogue in San Antonio TX
Zero gravity seats? We're there! The 2020 Rogue is a wizard at comfort. Standard interior features on the Rogue are plentiful, with free gifts like heated front seats and steering wheel for your driver and front seat passenger to appreciate. Imagine grabbing that standard even on the base model. If that doesn't get you in the mood to own a Rogue, nothing will! The RAV4 interior has been described as a bit cramped and uncomfortable to some people, with more than a few hard touch surfaces that don't lend themselves to a soothing ride.For its part, the Rogue seats 5 happy people. And with extra features like a Bose premium audio system and dual zone automatic temperature control, it'll be like you never left home at all when you're traveling in your Rogue. Higher trims feature even more amenities, so don't forget to ask. Interior features will vary by the trim of Rogue you select, so please don't hesitate to ask our team to really dig deep and give you in-depth information about your favorite trim of Rogue. We don't want you to miss out on any of the Rogue's finest features in 2020. This is a banner year for the model.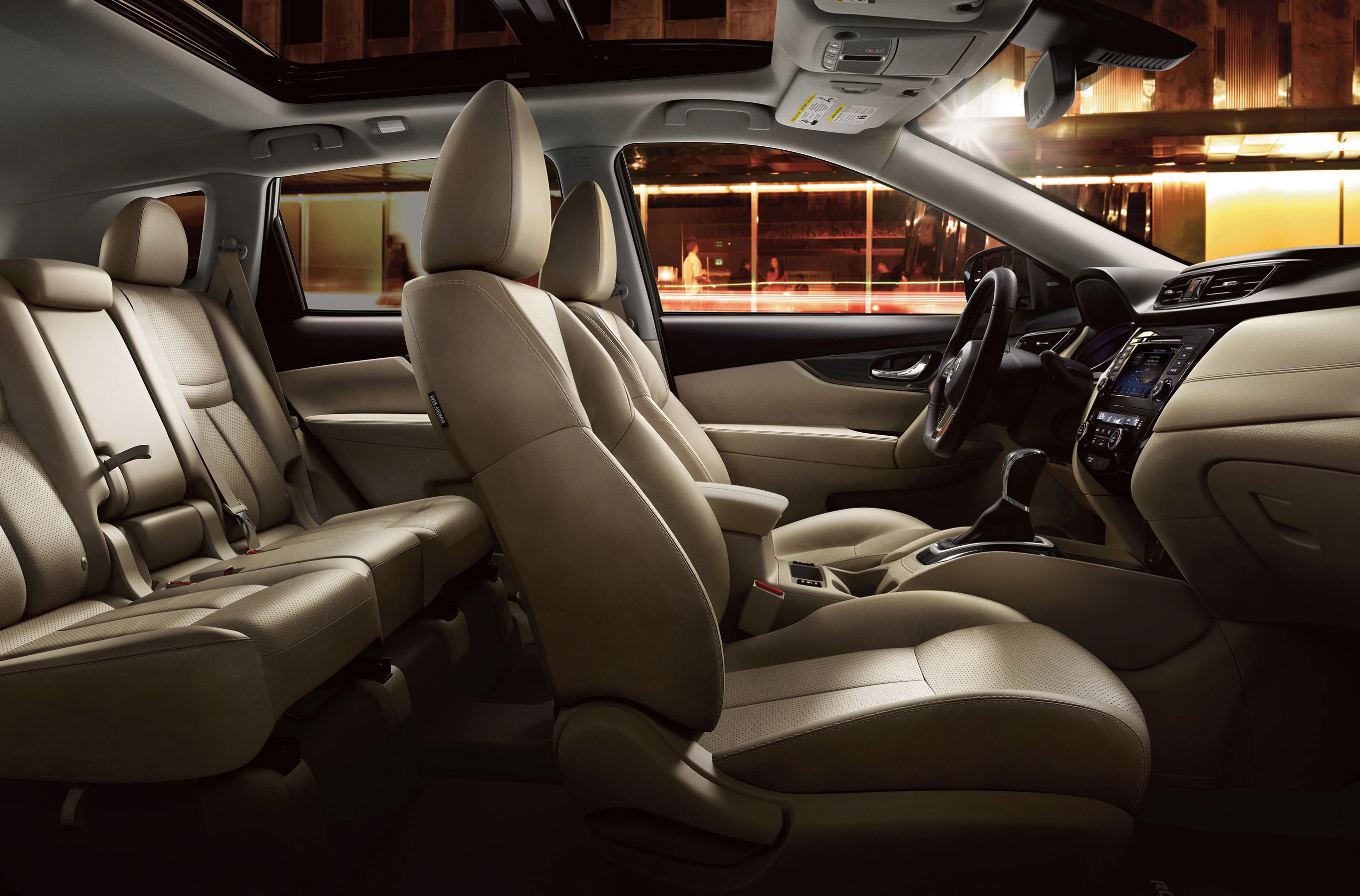 MPG – Rogue specs in San Antonio
Miles per gallon on a vehicle is especially important when you're weight what kind of crossover to buy for your family. You want to be able to hit the road with the crew and really save money while you're doing it. You can only do that if you're netting a superior MPG rating. Well, the Rogue wins out on this count, too. While both get the same number of city driving MPG, you'll find that the Rogue is a bit more capable of saving you money on highway trips. It gets 33 MPG in highway miles compared to a mere 30 for the RAV4. Over time, those miles are going to add up and cost you big money unless you ditch the RAV4 and opt for the Rogue. We've found that many people prefer the Rogue for other mechanical reasons, too, such as the fact that it has a fantastic Intelligent All-Wheel drive system. The RAV4 can also get 4WD, but you'll find the Rogue's works just a bit better with its engine and transmission team. For fun family road trips, there's no better option in this comparison than the 2020 Rogue. It's our pick on MPG ratings.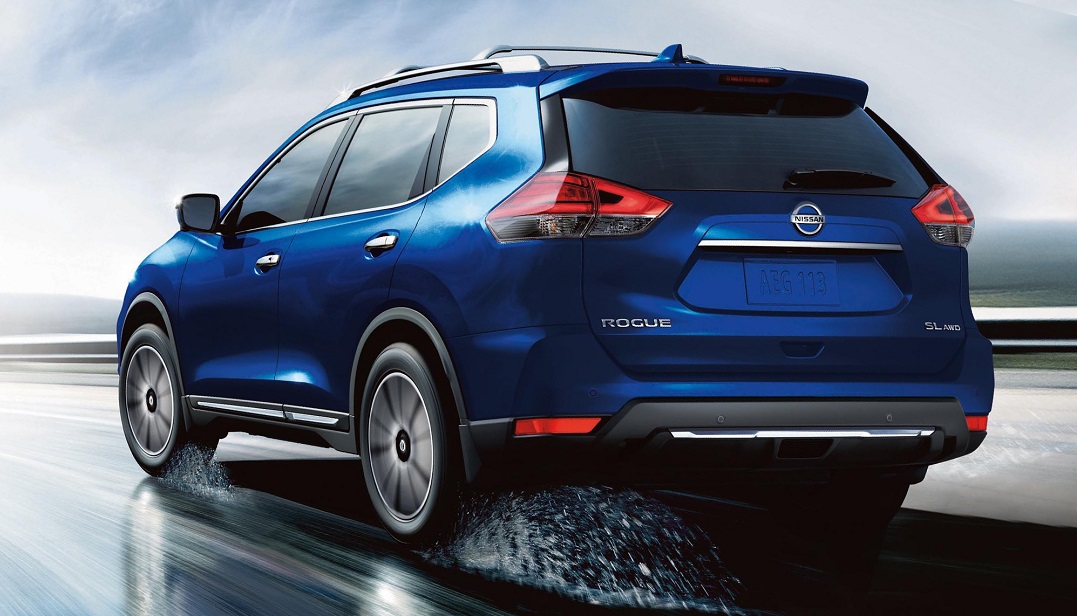 Contact Us Today – 2020 Nissan Rogue dealer
Thanks for letting us continue serving San Antonio Boerne Lackland Air Force Base with comprehensive looks at Nissan models head-to-head against other brands. As you see, the Rogue did quite well for itself in 2020! It has thoroughly surpassed the RAV4 in all the ways that matter, and it has done so with a spiffy new design that makes the whole family proud to take a long road trip and get out into the world. We hope you'll consider giving us a call to schedule a test drive. You can also stop by whenever you've got the time and ask to see a Rogue trim for yourself. We love making our customers happy! And nothing makes a customer happier than saving money on a 2020 Rogue. Call today.